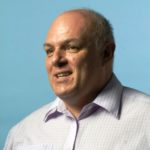 Derek Cheshire, one of the key speakers at the Creativity and Culture Online Conference (2017) argues that the world we live in is becoming increasingly chaotic. This is causing organisational stress and using up huge amounts of time and effort. How can we learn to live with this and even profit from it? Derek Cheshire examines a potential solution, and shows how this may lead to a very different organisational structure but also provide us with the ultimate innovation machine.
Derek is based in Sheffield, UK and has been working with businesses since 2002, helping them to think more creatively and innovate successfully. He believes that creativity and innovation are organisational behaviours, not functions of specific departments or individuals. In a fast paced world, change is expensive so why shouldn't organisations be able to change themselves? In conjunction with partners around the world Derek facilitates changes that ensure businesses and organisations become sustainable and capable of surviving well into the future.
Derek is a Fellow of the RSA, a speaker, trainer, business creativity and innovation specialist. He is also a radio presenter and visiting professor at VIT University, Chennai, India. He has worked with organisations of all sizes in places such as the UK, Mexico, Iran and India. He is also author of the business handbook Creativity In Action. Contact Derek Cheshire here.