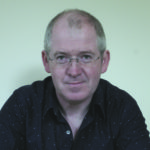 Francis Newman, one of the key speakers at the Creativity and Culture Online Conference (2017) has been using meditation as a means of accessing the creative source that lies behind all living forms. Everyone has access to it regardless of their status, income and beliefs. But few recognise it's available to them at any moment.
The challenge is to still the busy mind sufficiently enough to allow the creative energy of life to shine through and inspire us to be the best we can in whatever we're driven to do.
This is becoming more difficult to achieve as people habitually occupy themselves with electronic devices. The repetitive behaviour creates a dependency that eventually consumes their time and life energy.
The good news is that the 'few' are growing in numbers and realising the hidden power that lies within them,
Francis has been running his design and marketing communications business for 30 years. Contact Francis Newman here